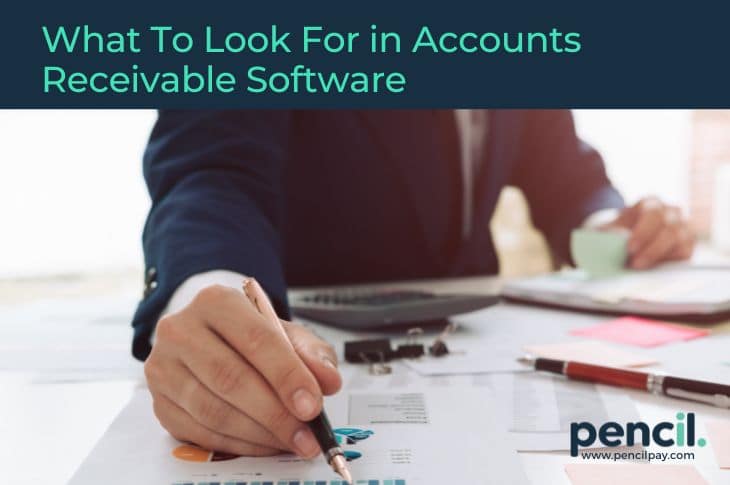 What To Look For in Accounts Receivable Software
Is the profit margin for your business starting to fall?
Clients and customers may be slow in paying you or they may not even know they owe you money.
If this is a common issue, you might have a problem with an inefficient billing system.
A possible answer to your problems is to take the burden off your workers and invest in accounts receivable software.
Identifying Quality Accounts Receivable Software
Figure out your billing needs to look for the right invoicing software for your company.
Consulting with your workers could reveal past billing mistakes and inefficiencies.
Once you know areas where your business should improve, you are ready to look for invoicing software features that will address your problems.
Generally, good accounts receivable software covers these three basic functions.


1. Creating Error-Free Invoices
You risk overworking your staff if you process a lot of sales. Having your employees manually fill out your invoices will likely lead to mistakes. Subpar invoices may have several defects:
Your business contact info is missing.

Your logos and other branding are not prominent.

You have unclear payment terms.

Your invoice fails to itemise products and services.

Your invoice does not clearly identify customer expenses.
While the software you choose for your company should be able to create your invoices with accurate information, timing is also important.
The sooner you send out your invoice, the less likely a customer will delay sending your payment.
Automated billing in accounts receivable software means you do not have to worry about employee oversights.
2. Keeping Track of Your Invoices
The organisational features of invoicing software can be a major benefit if your paper invoices are getting lost in mountains of office paperwork.
Having your workers search your billing papers consumes time better spent on more productive measures.
The right invoicing software should let your employee's access company billing records without delay or stress.
Additionally, good accounts receivable software can alert you to approaching pay dates or past-due payments.
Better yet, you do not have to worry about filling out reminders and sending them to your buyers. Good billing software can send out automated alerts to remind your customers to pay you.
3. Processing Your Invoice Payments
Waiting for a check from a customer to arrive in the mail runs the risk of delayed or lost payments.
Additionally, your customers probably prefer to send you money through direct deposits or other electronic means.
An automated billing system with multiple payment options speeds up your customer payments and helps ensure they arrive.
Quality software can post paid invoices as deposits and let you know about the transaction.
Boost Your Profits With Accounts Receivable Software
The task of managing invoices can be a headache for small businesses.
Fortunately, PencilPay offers a digital platform for companies to handle their invoicing needs.
With various payment methods and automated reminders, PencilPay's accounts receivable software services can eliminate burdensome and obsolete invoicing practices.
Take a look at our pricing to see how we can make invoicing efficient for your business.
---