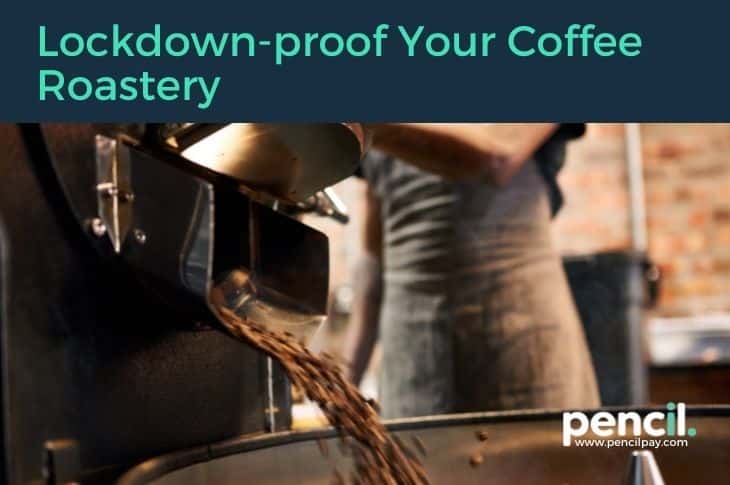 Lockdown-proof Your Coffee Roastery
Throughout the lockdowns, coffee roasters have taken a hit.
Some creative roasters have been able to figure out a way to thrive during these events.
While Australia's coffee scene is one of the strongest in the world and is recovering faster than most, things aren't quite as stable as they once were.
In this climate, it's essential to future-proof your business if more lockdowns are to come.
Here are a few tips to get you to the top in this COVID life we find ourselves in.


1. Expand into B2C subscriptions
Subscription coffee services have boomed during the lockdowns of 2020. Many coffee roasters are seeing this new revenue stream come to life with suppliers sending coffee in monthly intervals straight to the consumer's doorstep.
Although this concept has been around for a few years now, the trend has accelerated due to COVID-19. People may be stuck at home, but they still need their coffee fix.


2. Explore specialty coffee
We've seen a huge surge of interest in craft beer in the last few years. Now it's time for craft coffee to take the stage.
A way to stand out from the crowd in an industry of thousands of coffee roasters is to create a custom coffee blend that's unique and crafted differently.
According to the CBI, there's a rising demand for specialty coffee blends. A sense of uniqueness and personalization is driving demand for these blends.


3. Think outside the box
Some coffee roasters are now taking the opportunity to promote new and innovative ways consumers can purchase and consume coffee.
While a lot of roasters have jumped into the single capsule market, some businesses are serving the market that don't have access to these machines by creating single-use coffee bags.
By using the same technology as teabags, single-use coffee bags are becoming a hit and are a great way to serve those who are stuck at home during lockdown without a capsule machine.


4. Turn to retail
With consumers being turned away from their favourite coffee spots in the midst of the lockdowns, many have turned to home brewing.
Nielsen data has revealed that Australian households have spent an extra 37% on coffee from supermarkets during the first 4 weeks of lockdown. In contrast, the study found that the number of trips to coffee shops plummeted by 39% from early March to early April 2020.
Turning to retail customers for your B2B sales is a great way to diversify your sales channels and protect you from the effects of future lockdowns.


About PencilPay
PencilPay is a B2B trade portal used by coffee roasters Australia-wide to onboard buyers, automate credit checks, and manage invoices.
Pencil helps businesses streamline the process of applying, approving and recovering credit from customers, and saves teams hours of time every day.
Find out more about how PencilPay works.
---