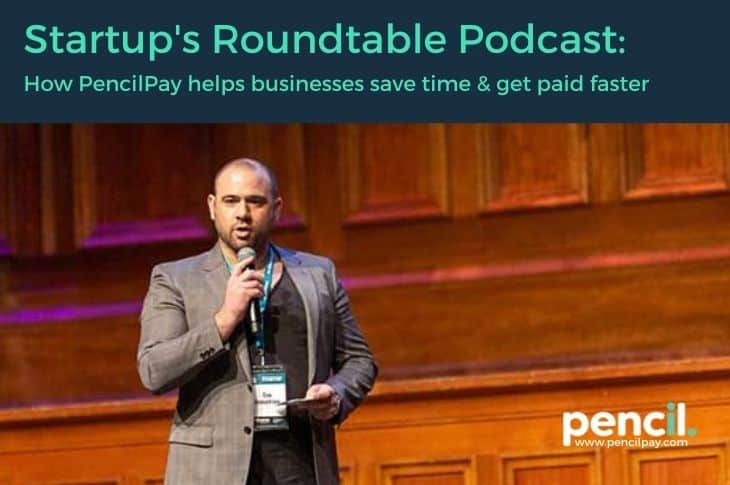 Startrup's Roundtable Podcast: How PencilPay helps businesses save time & get paid faster
Startrups Roundtable Podcast- How PencilPay Can Benefit Your Business
Our CEO, Tim Demetriou, was featured on the Startup's Roundtable Podcast. 

In this episode, Tony Hackett and Tim chat about the last 12 months at PencilPay and share what challenges and successes we have faced.

Tim also explains where he has gained the confidence to increasingly back his instincts to drive Pencil's growth. 
---