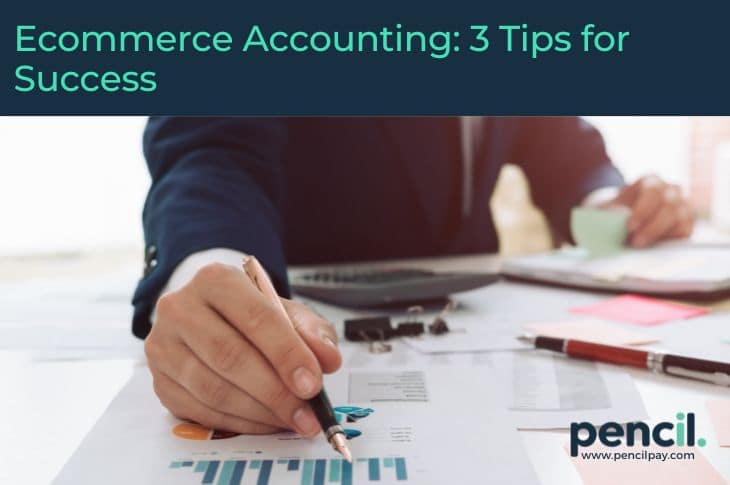 Ecommerce Accounting: 3 Tips for Success
If you're a small or mid-sized business owner or accounts manager in Australia, you're likely well-versed in managing your books and planning for the company's financial future. 
Business to business sales, after all, cannot work effectively without professional-level accounting skills, as well as software to keep track of your cash flow.
Ecommerce accounting takes traditional B2B accounting principles and transfers them to the ecommerce business model. 
Unlike in brick-and-mortar business and in-person transactions, you may never set eyes on your eCommerce customers. 
How do you account for these transactions, collect these customers' payments, and reconcile debts with eCommerce customers? Learn more with a few basic tips for eCommerce accounting.
Three Tips for More Successful eCommerce Accounting
Your business's digital headquarters may be located on Shopify or another platform that caters to B2B wholesale suppliers. 
It is crucial to keep track of every dollar that goes in and out of your enterprise. Whether your business has a brick-and-mortar component or you do most of your transactions online.
It is easy for eCommerce wholesaler to forget to track a transaction, send an invoice, or delay taking inventory because of the detached nature of eCommerce accounting.
1. Keep Track of All of Your Transactions
It should go without saying that good accounting starts with great attention to detail. 
Your business may be eCommerce-based, but this does not mean that your transactions are invisible. 
Understanding your cash flow can help you make projections for your business one month or one year from now. 
Keeping detailed notes also works to your advantage at tax time.
2. Decide How (and How Often) To Track Your Inventory
Wholesale suppliers often sell a much larger amount of product to other companies than businesses sell to individual customers. 
You need a plan — one that everyone in your company can follow — for tracking inventory, factoring in shrinkage, and perhaps creating a spreadsheet that outlines the details.
For example, if you're a wholesale produce supplier, you need to decide how you will count your product. 
Are bananas counted in bunches, or separately? Are oranges bagged and sold as collective units, or is each orange sold as an individual unit? 
Within this scenario, you should also understand how to factor any spoiled or damaged produce into your overall inventory.
3. Use Software That Was Designed To Handle eCommerce Transactions
Do you know your eCommerce accounting weakness? Perhaps it's tracking your supplies or sending a second (or third) invoice to customers with outstanding payments. 
Maybe it's automating your billing. Business owners and accounting staff cannot remember everything. You certainly cannot grow your business with subpar software, or rely on basic spreadsheets to track all of your finances. 
Using accounting software that is designed to avoid common eCommerce pitfalls can help improve your daily operations and overall business plan.
Contact Us 
Make an impact on the B2B wholesale world by keeping up with your business accounting transactions, customer invoices, and credit checks in real-time. 
Contact PencilPay to learn more about our software, and begin growing your business today.
---