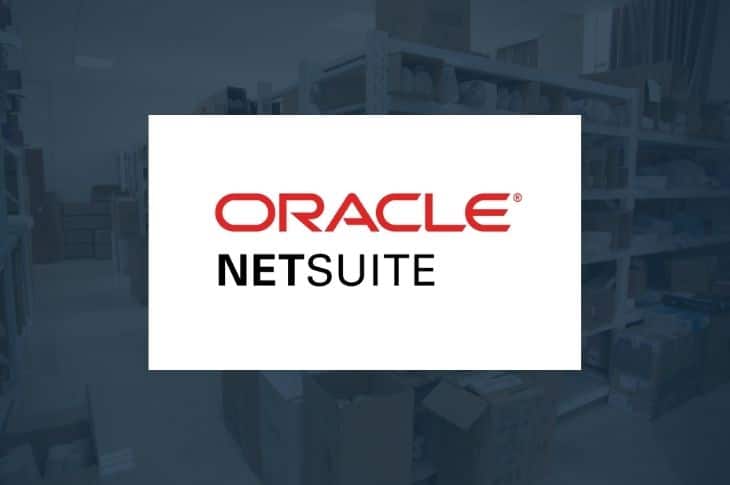 What Is NetSuite and How Can It Help Your Business?
More than 29,000 businesses around the globe use NetSuite to simplify processes that can otherwise be time-consuming and painstaking.
That sounds like a great idea, but what is NetSuite exactly?
NetSuite is a cloud computing company that was founded in 1998 in Austin, Texas. The cloud-based business management platform is a full software-as-a-service (otherwise known as SaaS) system.
Its purpose is to take multiple processes and combine them all in one user-friendly system.
The result is a streamlined system for enterprise resource planning (ERP) that makes it easier for businesses to manage customer relations and business finances.
What Is NetSuite and How Does It Work?
So, what is NetSuite? It's a type of software designed for small and mid-sized businesses, though larger businesses can use it, too.
It allows businesses to manage a variety of financial matters directly through the system. This can not only save you time but money as well.
NetSuite is 10 times larger than the closest ERP competitor. You sign up for the service on a subscription basis, meaning you can choose to continue or discontinue your subscription once the initial signup period is over.
Users can easily and safely access NetSuite from any smart device that has a browser. The nice thing about this is that users can monitor organizational processes from almost anywhere.
As long as an internet connection is available, it's possible to log in to NetSuite and watch what's going on.
Certain users can receive special authorization to access information that other users cannot access. This feature makes it easy to keep information secure and out of sight from unauthorized individuals.


What Is NetSuite Known For?
NetSuite is the first cloud-based software company. The company was first called NetLedger when it launched in 1998.
The name of the company was a nod to traditional accounting ledgers, which NetLedger simplified and automated. NetLedger's accounting software was hosted on the world wide web and was a somewhat novel concept.
In 2002, NetLedger added applications for customer relationship management and inventory management and changed its name to NetSuite.
Zach Nelson became the company's CEO that same year and helped revenue rise to almost $1 billion in just a little over a decade.
In 2016, Oracle acquired NetSuite for $9.3 billion. The deal closed that November, and NetSuite officially began operating within Oracle.
Since then, NetSuite has continued to experience impressive growth. It currently has offices and employees all around the world.


What Is NetSuite Ideal For?
NetSuite is a highly flexible type of software that provides a variety of useful functions for B2B and B2C enterprises.
It's currently used across practically all industries and allows companies to conduct business anywhere and at any time from computers and smart devices.
Here are some of the industries that currently use NetSuite to streamline and organize their financial and customer service processes:
Media and publishing

Advertising

Hospitality

Information technology services

Apparel

Health and beauty

Retail

Software and technology

Food and beverage

Education

Consulting

Manufacturing

Wholesale distribution

Nonprofits

Logistics and transportation

Financial services
This is not a comprehensive list of all the industries that can benefit from NetSuite. Any business that wants to simplify and automate much of its financial processes can take advantage of this convenient cloud-based service.
If you are wondering about what is NetSuite able to do for your business, you should first understand more about the product's capabilities.


What Are NetSuite's Core Features?
NetSuite boasts five core features that help distinguish it from other cloud solution providers. Here are those features:
Native Integrations.

This means that all NetSuite applications pull information from a central database. This setup removes the need for third-party integrations and assures a common user interface across all modules. Users can complete multi-step processes (such as procure-to-pay and order-to-cash) from just one platform without worrying about exporting information or reentering it. This setup allows for a time-saving experience and can boost productivity.

Unified Business Overview.

Employees across different departments can all use a single system to monitor and manage their various functions. There is no need to use different software types for each department.

Adaptability.

To understand what is NetSuite ideal for, it's essential to know that NetSuite's design prioritizes adaptability and flexibility. This means that financial businesses can just as easily use this system as enterprises in the health and beauty industry.

True Cloud.

Many ERP systems that claim to be cloud-based are actually hybrid cloud or hosted, but NetSuite is truly built for the cloud and offers endless room for growth.

Extensive Reporting Capabilities.

Most businesses have vast amounts of data to manage. NetSuite has extensive reporting capabilities and allows users to pull reports instantly on anything they want to monitor or measure. This quick access to data makes it easier for managers and executives to make the most informed decisions.


What Is PencilPay?
People who wonder, "What is NetSuite?" often wonder what PencilPay is, as well.
PencilPay is a user-friendly digital platform that makes it easy for businesses to manage different financial processes.
The product makes the world of trade credit a little less risky.
Since trade credit is unsecured and unregulated, it's easy for customers to hop from one supplier to another after running up bad debts.
PencilPay provides suppliers with the tools necessary to manage trade credit.
The platform combines various payment modules (such as collections, origination, credit risk, and lending) into a single interface.
PencilPay provides suppliers with more certainty about who they choose to trade with. Onboarding a new customer only takes minutes with PencilPay.
PencilPay payment plans can help you give struggling customers convenient payment options so your cash flow remains strong.
How Can NetSuite Benefit You When Used With PencilPay?
Now that you understand a little bit more about what is NetSuite, you should know that it integrates seamlessly with PencilPay.
With both of these products, you can onboard customers and get paid faster and easier than ever before. Contact us to learn more.
---